9 reasons to live in the Ebro Delta
Why living in the Ebro Delta is an excellent decision, we explain it to you!
Updated: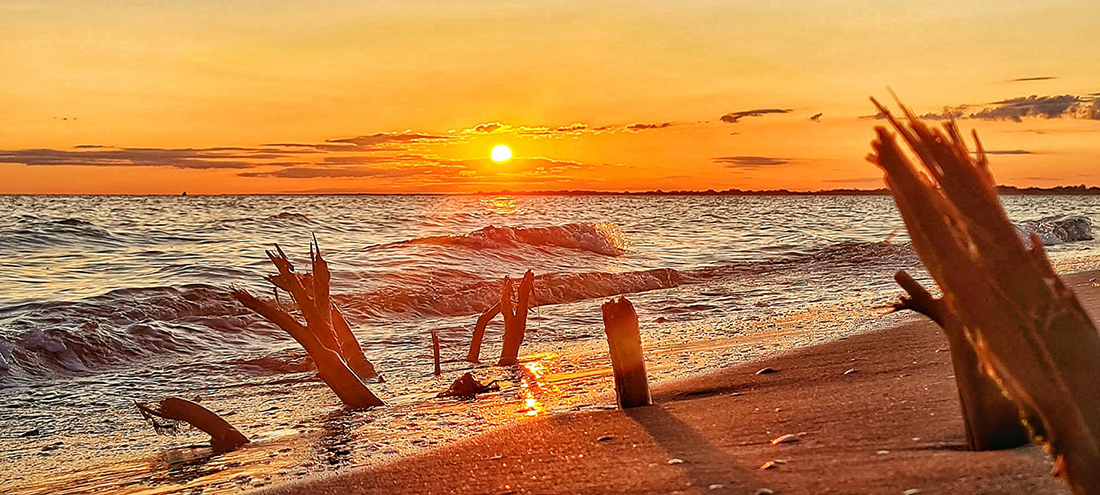 Photo: Nestor Buera Royo
Why living in the Ebro Delta is an excellent decision, we explain it to you!
There are many reasons to live in the Ebro Delta, which is why we focus here on the most important ones, the main one being the improvement of the quality of life. With a 2020 marked by a global pandemic that has kept us locked up in our homes for months, you have surely had plenty of time to realise that the four walls of your home in a big city are far from providing you with the space and environment you really need for your well-being and that of your family.
What if we went to live in the Ebro Delta?
It is likely that during the confinement, you realised how little space your house has, how expensive the rent or mortgage you are paying for a flat that, although it may be central and well connected, barely has a terrace to go out and breathe... And then, in the midst of all those thoughts, wonderful memories of that holiday you spent in the Ebro Delta came to mind, which led you to ask yourself the key question: what if we were to go and live in the Ebro Delta?
Far from seeming an unrealistic situation, we assure you that this has been the case for many people who have gone through the same process. As proof, according to the municipal census of inhabitants of several municipalities, the number of people registered by change of residence since the end of the confinement (22 June 2020) to date, has been as follows
Sant Carles de la Ràpita: 216
Deltebre: 122
l'Ampolla: 90
Amposta: 275
9 reasons to live in the Ebro Delta
We know that choosing a new city to live in is a complex deciison, so below we explain some of the main reasons for living in the Ebro Delta.
Good internet and fibre optic connection
Enjoying a good Internet connection (whether with a modem, satellite, fibre optics, etc.) in the Ebro Delta is easy, as you have at your disposal many local and national companies that offer this service. So, whether it is for teleworking or simply to enjoy your favourite series and films, the connection will not be an excuse.
Access to essential services and shops
All the municipalities have basic services for a comfortable and healthy life: medical assistance, educational centres, transport service, energy distribution... As well as an extensive commercial network that includes from supermarkets to gyms. You will not lack anything.
Larger homes at reasonable prices
With a terrace, an orchard, a parking space... One of the main reasons for living in the Ebro Delta is the cost per square metre. The "slow" lifestyle is clearly reflected in the types of properties, where the dimensions provide greater comfort at a much lower cost than you will find in the big city.
Pleasant climate all year round
The Ebro Delta is surrounded by the sea, a fact that conditions three factors: a temperate climate at almost any time of the year, high humidity and the characteristic winds of the Delta.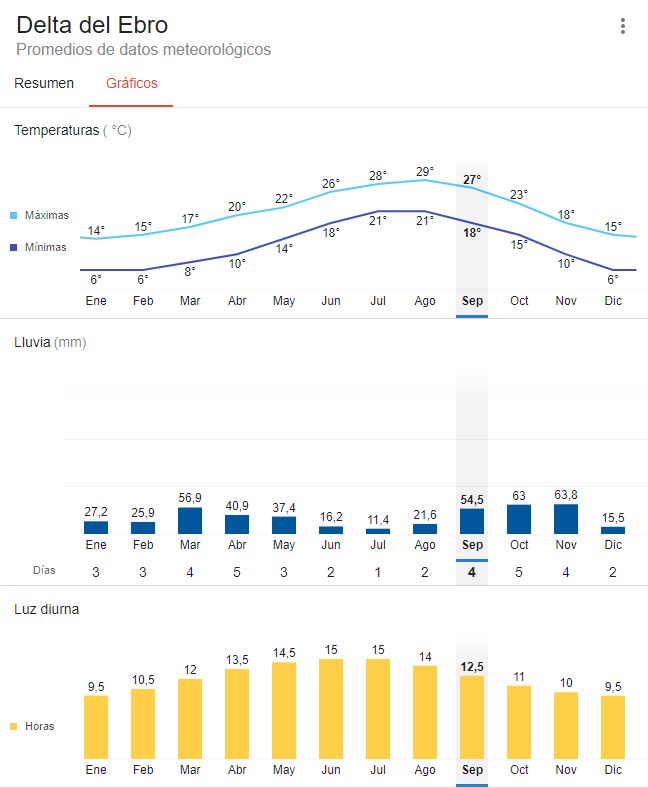 ¡Ven por tierra, mar y aire!
The Ebro Delta can be reached by car (motorway, N-340 and secondary roads), train (there are several Renfe stops), bus (service of several transport companies), boat (river and coastal ports) or plane (proximity to the airports of Reus, Barcelona and Valencia).
Unrivalled gastronomy
One of the reasons for living in the Ebro Delta that excites us the most is its gastronomy, incredibly rich and varied, as it takes advantage of the natural resources offered by its extraordinary geographical location. Throughout the year you can buy excellent quality, fresh, seasonal and local products. Furthermore, in all the municipalities you will find an interesting gastronomic offer thanks to the multitude of restaurants and gastronomic events.
Exceptional natural environment
If you are thinking of a change of scenery, in the Ebro Delta you will discover how important nature is for your well-being. The Delta is one of the most beautiful places in the world, being part of the Biosphere Reserve of Terres de l'Ebre. Whether it is to meditate, to go for a walk with the little ones, to exercise, to swim in the best beaches of the Delta... here you will be able to enjoy the Natural Park of the Ebro Delta and its immense biodiversity. Moreover, in just 30 km, you will find the mountain landscapes of the Els Ports Natural Park.
Activities for all tastes
Social life and leisure is one of the emotional factors that you should take into account when choosing a new city to live in. The good news is that in the Delta you will not lack options, as there are always activities and plans for all tastes.


Different municipalities where to set up
Deltebre, Riumar, l'Ampolla, Sant Jaume d'Enveja, Sant Carles de la Ràpita, Amposta... Each municipality has a lot to offer, as each has its own unique characteristics. For example, if you want to live in a seafaring town, you might choose l'Ampolla or La Ràpita. If you want to live in the heart of the Ebro Delta Natural Park, Deltebre will be your new home. Life by the river is very interesting in Amposta, Sant Jaume d'Enveja and Deltebre. Or if you want to live by the sea, Riumar will fascinate you.
Now that you know the main reasons for living in the Ebro Delta, we will be happy to help you find the best home. Please contact us:
977 481 062 | 649 392 272 (phone and WhatsApp) | This email address is being protected from spambots. You need JavaScript enabled to view it.
Our selection of purchases in the Ebro Delta