How to sell your house in times of coronavirus?
Yes, it is possible to sell your property at the best price during the pandemic.
Updated: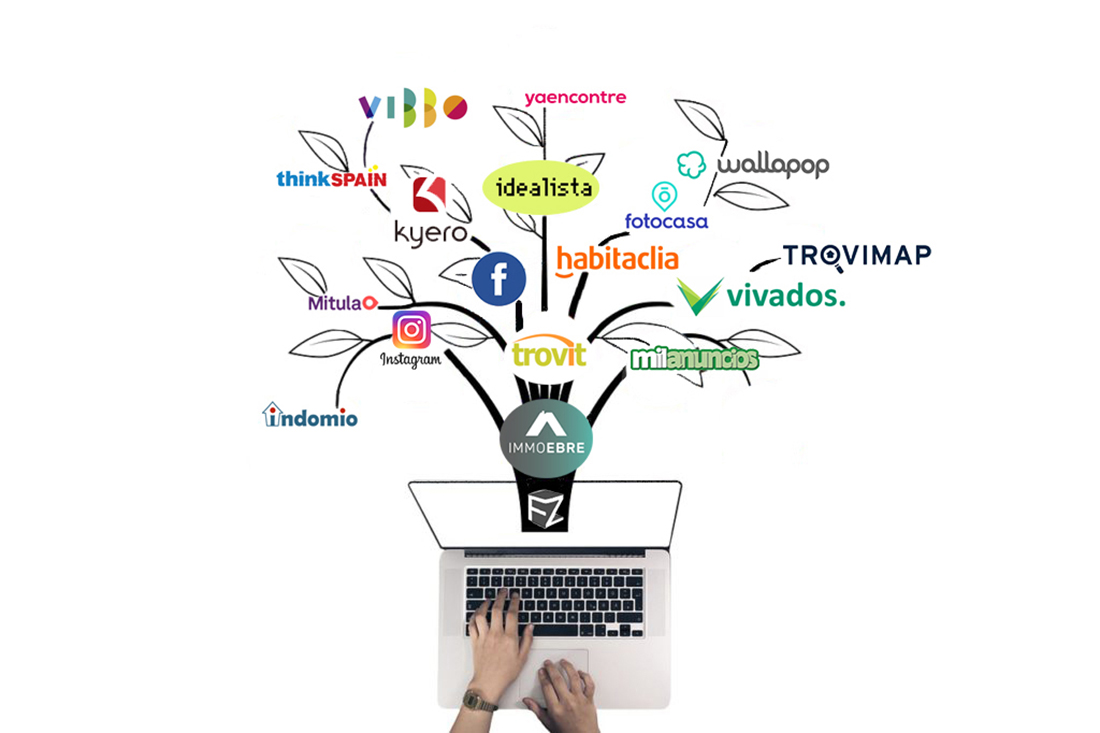 Selling your home in times of coronavirus is a guaranteed reality thanks to technology and digital resources. How will your potential buyers be able to visit your home without leaving the sofa? We explain it to you!
In 3 words: professional online presence
If the Internet was indispensable before the COVID, it goes without saying that it is now a lifesaver for many sectors, real estate being one of them. So why not take advantage of the many benefits it offers to help you sell under the best conditions during the pandemic?
Main advantages of online real estate presence during COVID
Avoid unnecessary travel or complications due to mobility restrictions.
Buyers expand exponentially, as your home can be visited by anyone in the world with an Internet connection.
It avoids having to disinfect and prepare the property for each visit.
Great time savings for you and potential buyers.
How do we sell your house in times of coronavirus?
If you have a real estate property in the Ebro Delta and you want to sell it, at Finques Zaragoza we combine all our experience in the online real estate environment and our 60 years of experience as a leading real estate agency in the territory, to help you sell your house in times of coronavirus. This is how we do it:
Photos, video and virtual tour
In these cases, first impressions count for a lot. If you want to give yourself a chance, it is very important to dress your home well so that it catches the attention of potential buyers. Then, with advanced technological equipment, we carry out a complete photographic and video report of your property to obtain quality audiovisual resources.
Thanks to the photos, videos and the 360° tour, potential buyers can get a very precise idea of the layout of the property, saving a great deal of time, as you avoid having to travel and spend less time visiting the property in person.
Maximum online dissemination
After preparing the visual resources, we get down to work to give your property optimum visibility on the internet:
More than 30 national and international real estate portals (we are present in ten countries): Idealista, Fotocasa, Habitaclia, Yaencontre, Milanuncios, Trovimap, Kyero, ThinkSpain, etc.
Our profile on multiple social networks.
ImmoEbre , the largest real estate showcase in Terres de l'Ebre: simultaneously, eight real estate agencies advertise your property, increasing even more the number of potential buyers and reducing the selling time.
Practical guide to selling a house
Beyond a professional online presence, in order to sell your house in times of coronavirus it is important to know other essential aspects. In our Guide to selling a home we explain twelve key points for successfully selling your home.
More than 1,900 real estate transactions
Experience and references in the territory: we have been in the sector for 60 years.
100% knowledge of the market price in the Ebro Delta, essential for valuing the properties we sell.
Personal and personalised advice: visit us at our office in Deltebre or Riumar.
Extensive portfolio of real estate services: before, during and after the sale and purchase.
Our properties are listed on more than 30 real estate portals in 10 countries.
Multilingual service: Catalan, Spanish, French, German, English and Romanian.
Founding partners of ImmoEbre, the first MLS in Terres de l'Ebre.
If you need to sell your house in times of coronavirus, Finques Zaragoza will be happy to help you.
Contact us:
977 481 062 | 649 392 272 (phone and WhatsApp) | This email address is being protected from spambots. You need JavaScript enabled to view it.