What is it like to live in Poblenou del Delta?
Enjoy the perfect triad: nature, gastronomy and supreme tranquillity
Updated: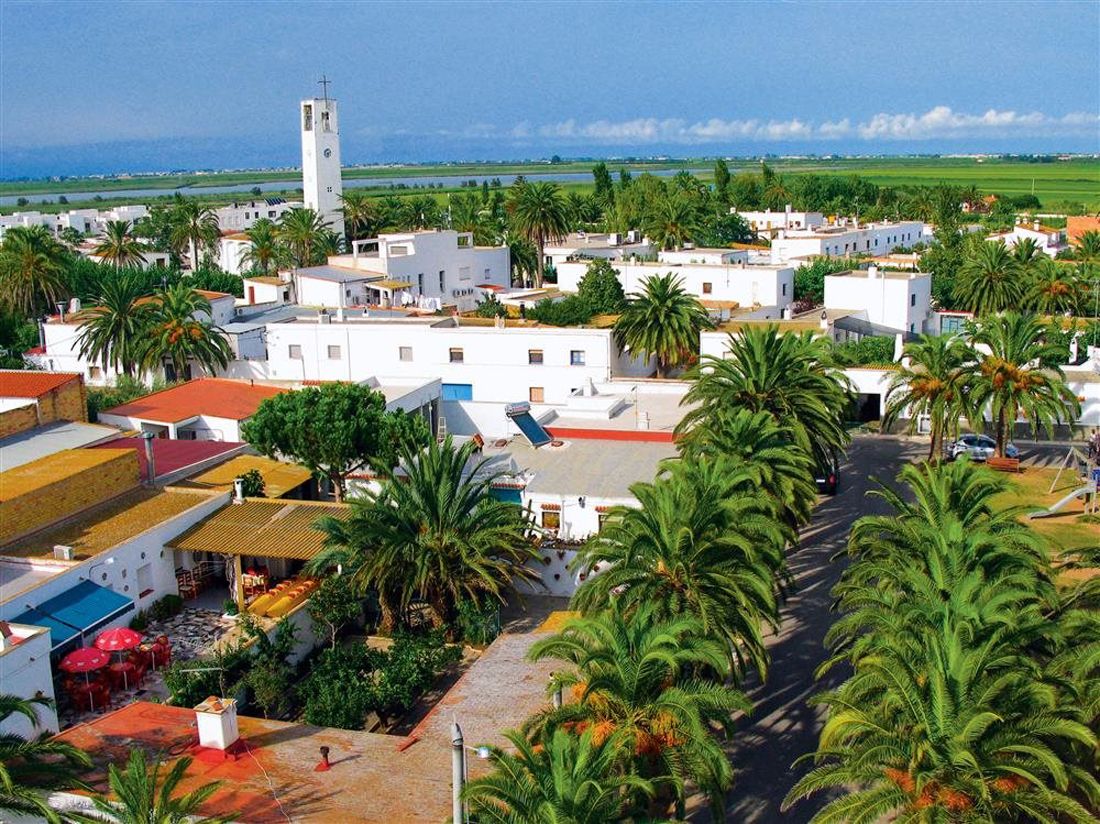 To live in Poblenou del Delta is to enjoy paradise if you love natural life, good cuisine and peace. And when we talk about "calm" we are not exaggerating at all, since it is a picturesque oasis in the heart of the Ebro Delta Natural Park (Terres de l'Ebre Biosphere Reserve). Can you imagine what it would be like to live here?

Let's put it in context
Poblenou del Delta is a small town that belongs to the municipality of Amposta, in the region of Montsià, in the Ebro Delta, in Terres de l'Ebre, in the south of Catalonia. Are we located? Good!
Colonial exoticism
But what is the difference between this town and the rest of the neighbouring towns located in the Ebro Delta? Mainly, its unique urban development. It visualizes a small municipality (small, small... almost like a village) of colonial style surrounded by a wild natural environment and painted by the exoticism of the palms. Landscaped streets and all the houses of the same style: white and well glossed, with a maximum of two floors and an interior patio.
Its history
Poblenou del Delta was built after the Spanish Civil War with the aim of providing shelter and settlement for the settlers who worked the rice fields. This objective has changed completely, as the municipality now focuses its efforts on providing quality restaurants and accommodation.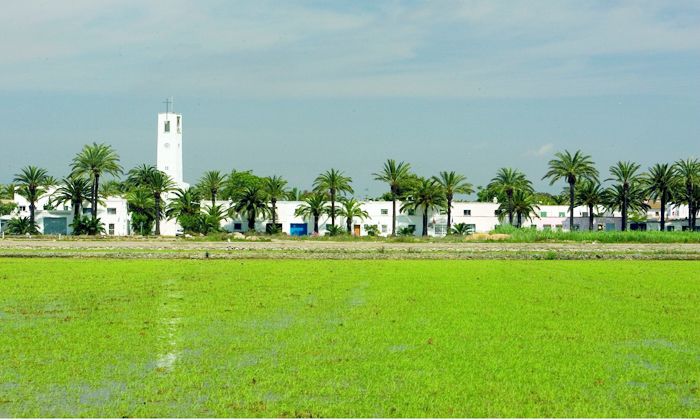 Living in Poblenou del Delta: improving quality of life


As we have progressed, this population centre is home to quality gastronomy, a privileged natural environment and absolute calm.
Exquisite gastronomy
Just thinking about the wide range of cuisine on offer in Poblenou makes our mouths water. It is incredible how many restaurants there are per square metre, and you will enjoy them all very much. Cuisine based on fresh, seasonal and local products, to prepare traditional recipes and their more modern versions.
But, apart from restaurants, you can also buy your own ingredients at the weekly market or in the shops of Amposta and neighbouring towns (Deltebre, Sant Carles de la Ràpita, Sant Jaume d'Enveja, etc.).
Unparalleled natural environment
Living in Poblenou del Delta, you will be able to savour its unique charm every day. Surrounded by rice fields and in the middle of two areas of special natural interest (the Llacuna de l'Encanyissada and the Llacuna de la Tancada), it offers the optimum conditions for a wide range of outdoor activities.
Flamingo watching on the boat of "Les Madalenes", bicycle routes through the viewpoints of the lagoons, walks to see the sunsets, visit to the Torre de Sant Joan... And the possibilities increase taking into account the proximity of the municipalities of the Ebro Delta.
Rest, calm, placidity
Linked to all the above, it is not surprising that Poblenou del Delta is a haven of peace. In addition to this, the climate is also very pleasant, as having a pleasant climate all year round favours this bubble of tranquillity. However, you should know that there is humidity and also the winds of the Delta (which are more bearable thanks to the sunsets they give off, especially in winter).
Poblenou del Delta is a delicious place to settle down and squeeze every second.
Would you like to live in Poblenou del Delta or very close by? Contact us:
977 481 062 | 649 392 272 (phone and WhatsApp) | This email address is being protected from spambots. You need JavaScript enabled to view it.